As a courtesy to patient families, Dr. Shiraki and Dr. Dung offers a variety of payment options to meet their needs, including:
Full-payment discount
No-interest financing with a low down payment and low monthly payments
Multi-family member discount
As a matter of convenience to patients, Dr. Shiraki and Dr. Dung also offers an automatic draft from checking accounts or credit cards.
CareCredit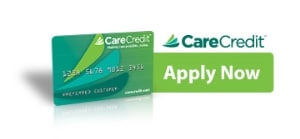 Mililani Orthodontics offers financing through CareCredit, enabling you to pay for out-of-pocket orthodontic expenses for you and your family. CareCredit extends special financing options that you may not always be able to get using your Visa or Mastercard.
CareCredit makes it easy for you to afford any of the orthodontic treatments you or your family need with no interest financing and low, affordable monthly payment plans. Click here to apply for CareCredit.
Lending Club Patient Solutions

Our practice is pleased to present flexible payment plans through Lending Club Patient Solutions. Lending Club Patient Solutions offers:
Plans with low fixed rates & low monthly payments that never change over the life of the loan
No upfront payments
No prepayment penalty
It's easy to calculate your potential monthly payments. Simply complete a short application which displays fixed rates and monthly payments available for Extended Plans, all without impacting your credit score. Click here to apply for Lending Club.
What is Included in my Treatment Fee?
Your treatment fee includes:
Records (study models and photos)
All appliances
All orthodontic visits including emergencies
One set of retainers
Follow-up retention visits
We will review all the financial plans during your initial complimentary consultation. It is our goal to provide the highest quality of treatment that is affordable to you! Please call our office if you have any additional questions regarding financing or you need help applying for CareCredit or Lending Club.