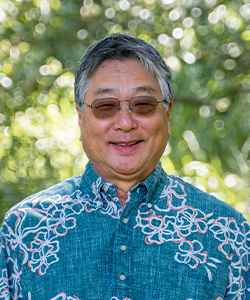 Dr. Carlton Shiraki was raised in Honolulu, Hawaii and graduated from Roosevelt High School. He then attended and graduated from the University of Hawaii at Manoa with a degree in Biology in 1978. He then attended Northwestern University Dental School and graduated with honors.  He is a member of Omicron Epsilon, an honor society for the dental profession. Dr. Shiraki also completed a general practice dental residency at St. Francis Hospital. He then went on to receive his certification in Advanced Orthodontics from the University of Southern California and has been practicing orthodontics exclusively since 1983.
In March 1995, Dr. Shiraki successfully completed the rigorous Phase III exam of the American Board of Orthodontics and now holds the distinction of Diplomate. He is one of the few Diplomates on Oahu and the only one serving Mililani and the surrounding areas.
Professional Memberships Dr. Shiraki maintains professional memberships in the College of Diplomates of the American Board of Orthodontics, American Association of Orthodontists, the Hawaii Society of Orthodontics, the American Dental Association, the Hawaii Dental Association, and the Honolulu County Dental Society and the Hawaii Orthodontic Study Group.
Dr. Shiraki is a past President of the Hawaii Society of Orthodontists. He also maintains an active interest in professional education and is a member of the Hawaii Orthodontic Study Group. Dr. Shiraki has been recognized among the Most Honored American Professionals for his continued professional services. This honor is awarded to the top 5% of professionals in America.